Design Alerts From Output
Right-clicking on a cell in the Output Window brings up a context menu. One of these options is Create Design Alert...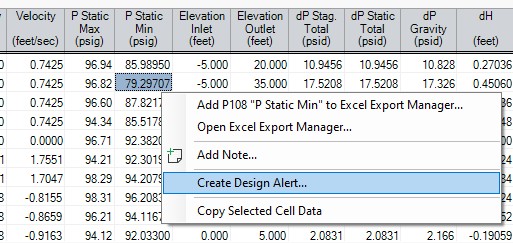 Figure 1: Output Context Menu
Create Design Alert automatically defines a Design Alert based on the selected value and quantity: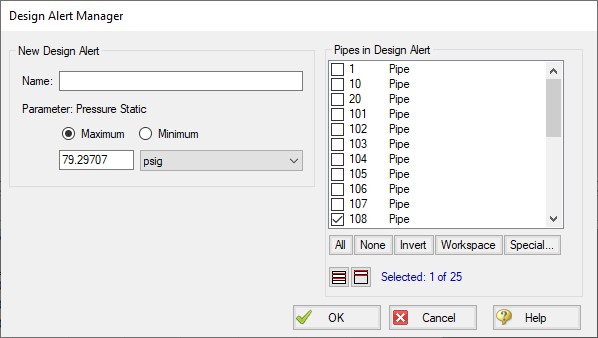 Figure 2: Automatically defined Design Alert
The Design Alert needs to have a name defined to be added. The specific value of the alert can be modified, and whether it is a maximum or minimum can be selected. The associated object is automatically selected as part of the Design Alert, but this is not required and additional objects can be selected now.
After the Design Alert has been created it can be further modified in the Design Alert Manager.