Startup Window
The Startup Window is displayed when AFT Fathom is opened. This window allows the user to quickly access files and resources, as well as define a basic starting point for a new model.
Open a Model

My Files - AFT Fathom keeps a list of recently opened model files. The most recent files can be opened with a single click here.

Other Files - Browse to any other model file, or open the built-in Examples folder.

Start a New Model

Activate Modules - Any licensed Module can be activated immediately. Checking these boxes will search for an available license.

Select Working Fluid

I Will Select Fluid Later - No fluid will be defined, one will need to be defined in Analysis Setup on the Fluid panel before running the model.

Use ASME Water - Requires the definition of Pressure and Temperature, and optionally can have Heat Transfer modeling enabled.

Select A Recently Used Fluid - Also requires Temperature.

Modeling Preferences - Displays various settings for the application, such as specifying the units to use, which grid to use, or whether to enable NFPA. These options can be modified later. Click the Modify button to reveal the following settings, as shown in Figure 2. Click the Remember My Preferences and Hide button to update the modeling preferences for the model and to update the default settings for the application.

Resources

User Setup - Open the AFT website to view the latest AFT Fathom release, or sign up for notifications of new releases via email.

Quick Start Guides - Open the included PDF of the Quick Start Guide, or a Quick Start Video. These materials are designed to help get a new user up and running with AFT Fathom as quickly as possible.

Help Files - Open our detailed help file (you are here!) or the collection of worked Example problems.

Video Tutorials - Open the AFT website to our library of instructional videos.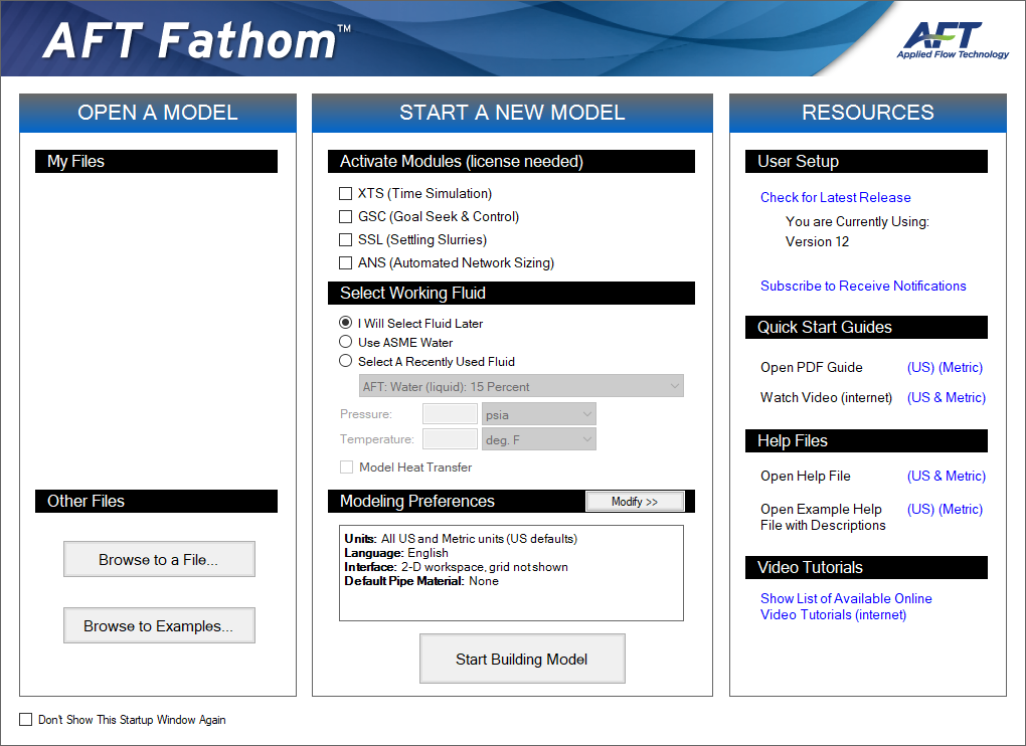 Figure 1: Startup Window in AFT Fathom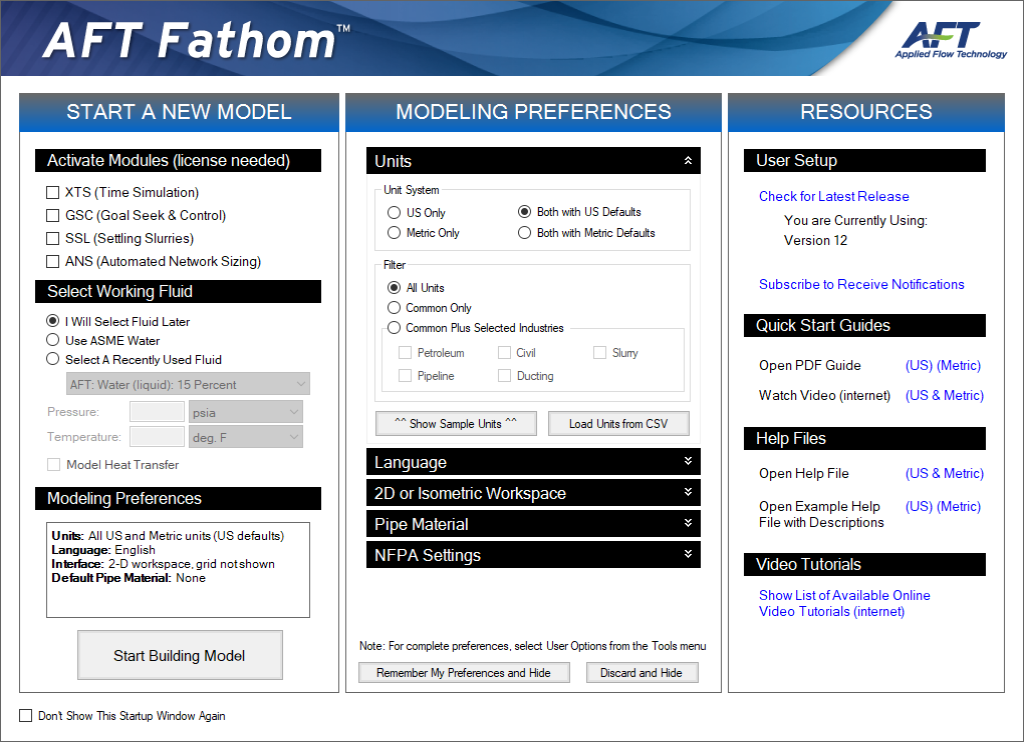 Figure 2: Startup Window showing Modeling Preferences